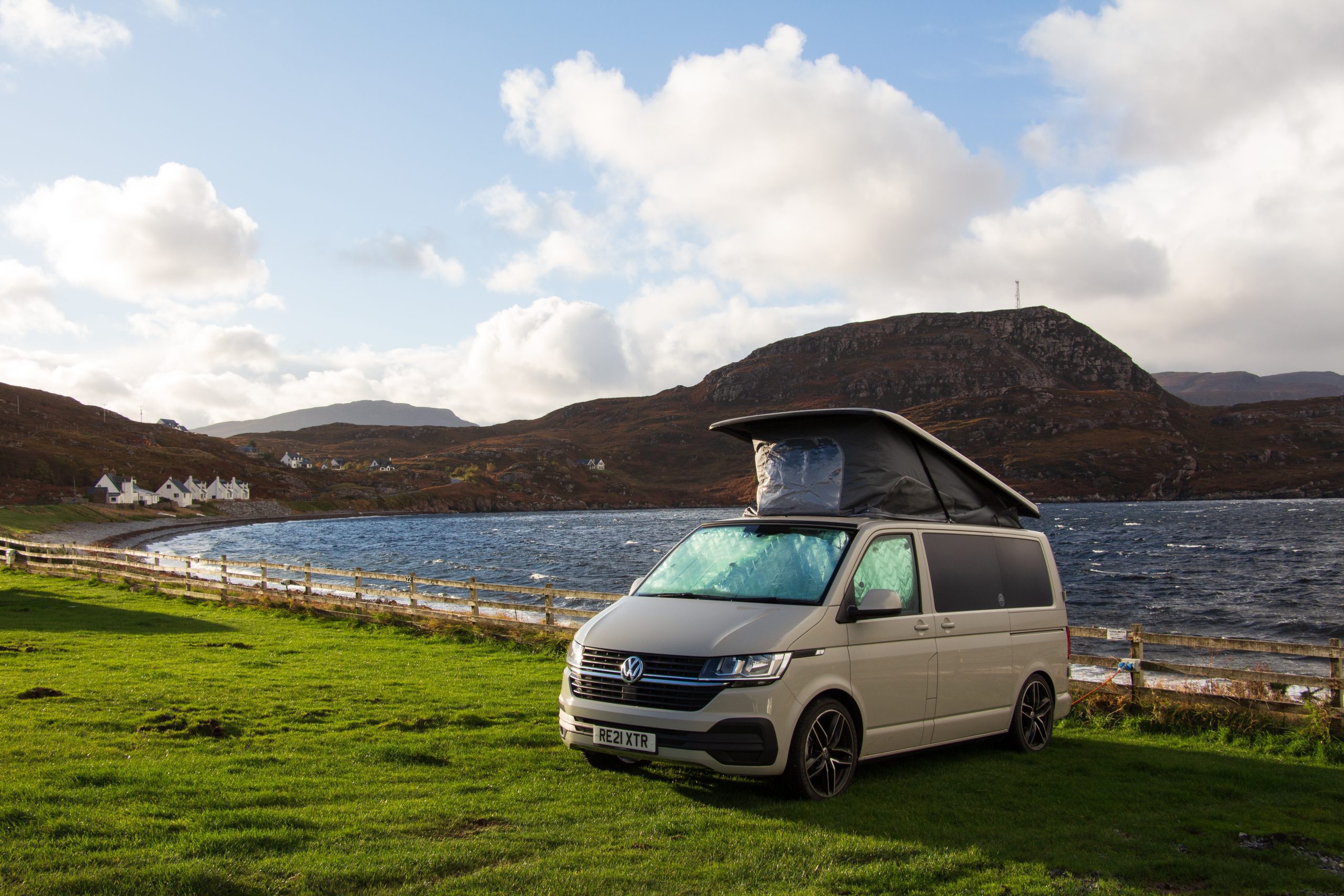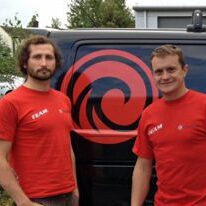 Kombi van conversions with Innovation
Kombi Van Conversions
in Huddersfield, Yorkshire
Our expert team has been providing fantastic kombi van conversions in Huddersfield since 2007. We have a dedicated workshop and tried and tested designs that are built to last in the real world.
A Kombi Van Conversion is the ultimate way to make the most out of your regular VW Transported Van. Kombi Van Conversions are versatile and can be adapted to the user's individual needs. Whether you need more space for your family, you want somewhere to throw your bike after a day's mountain biking or you need somewhere to rest your head and cook a meal. The kombi van has an option for you.
The beauty of a Kombi van is that you can have a van, a car and a camper all in one Swiss Army knife of a vehicle. We can take a standard panel van and transform into a Kombi van by adding genuine OEM VW Kombi seats, a rubber mat and windows.
We can Offer Carpet lining, soundproofing, insulation, rear speakers and lighting are just some of the options that make your van comfortable, quiet, warm and more luxurious.
Add a Juice Playaway bed system and awning rail to transform the Kombi van into a great camping vehicle.
The options are endless and the choices are yours.
Create your own adventure with Juice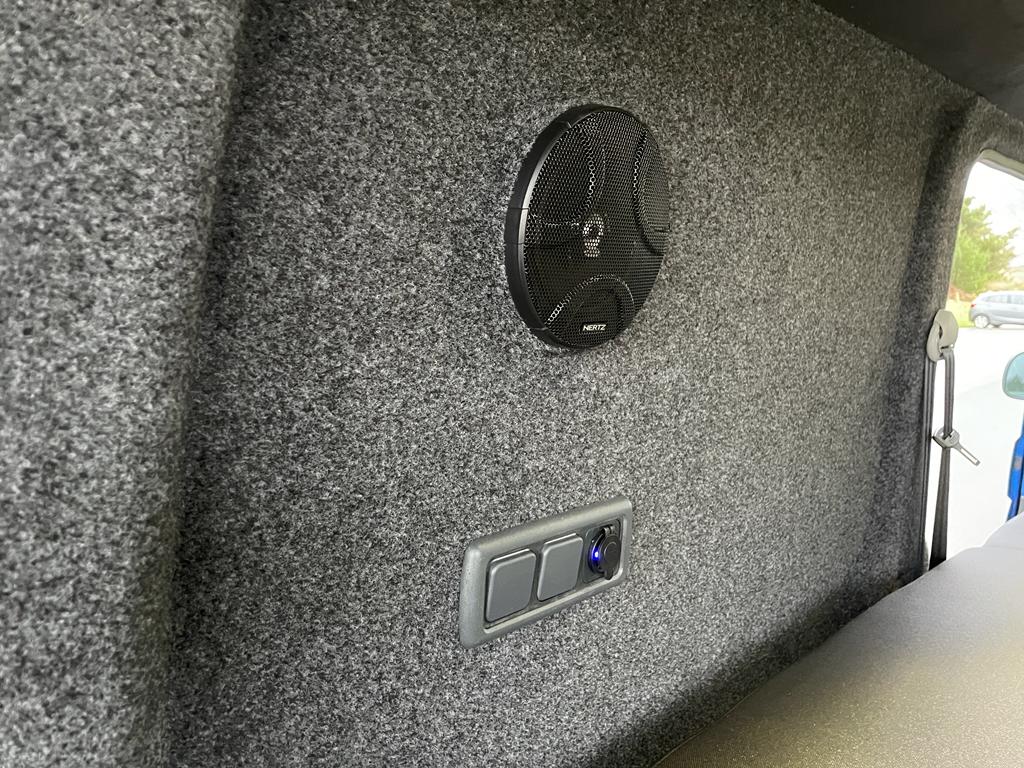 With all our Carpet linings we have the same view, correctly made to measure materials and good quality adhesives. We always use hidden panel clips on removable panels so we don't have any visible unnecessary screws. We carpet the whole side of the van in one piece so we don't have cuts in the difficult areas. The advantage of this is you don't have any issue with carpet shrinkage which would lead to discolored glue lines and exposed metal. We always remove the grey factory panels and replace with our ply CNC panels.  The internal ply is the safest on the market, as under heat it doesn't give off dangerous chemicals, which some plywoods do. Our contact adhesive is not from an aerosol, we use professional equipment to apply high temp glue and even higher-temperature glue for the roof. The carpet is always finished under the rubbers around the doors and windows have a carpeted window surround to give all Carpet Linings that clean factory finished look.
Kombi Van Playaway Systems
Juice Van Design's Kombi Van Play-a-Way systems is the ideal fit out for those wanting to take their kombi van on a bigger trip.
The play-a-way system allows you to install a bed into your kombi van so you have a place to rest your head while still allowing ample space for your equipment such as bikes, surfboards you name it.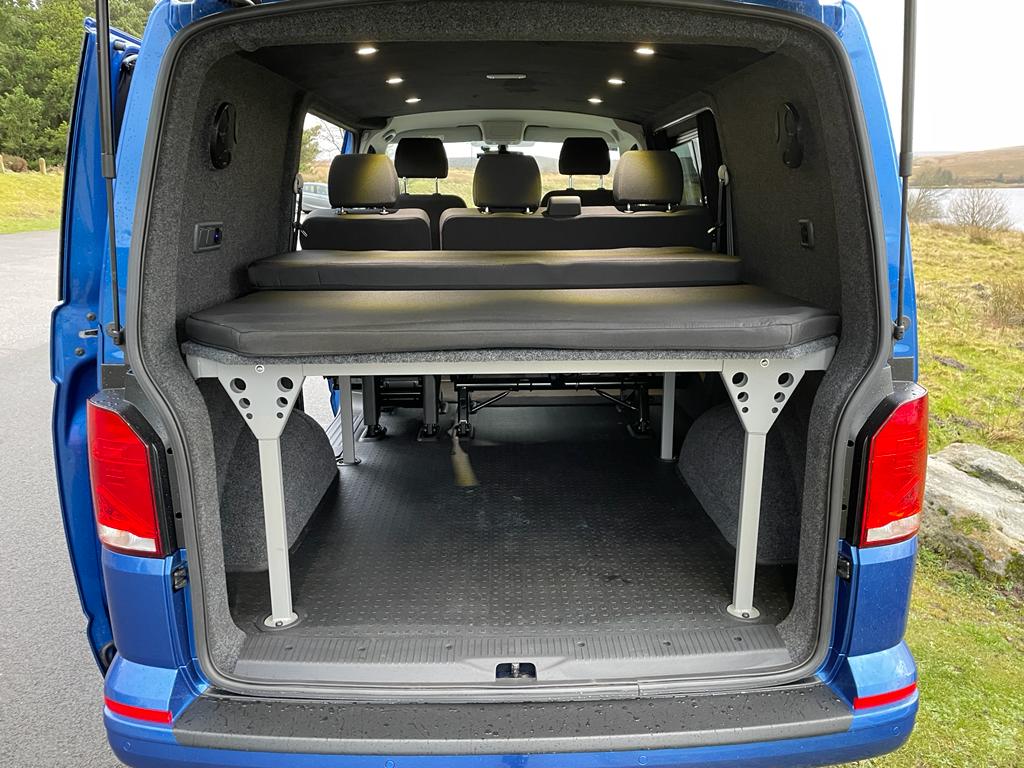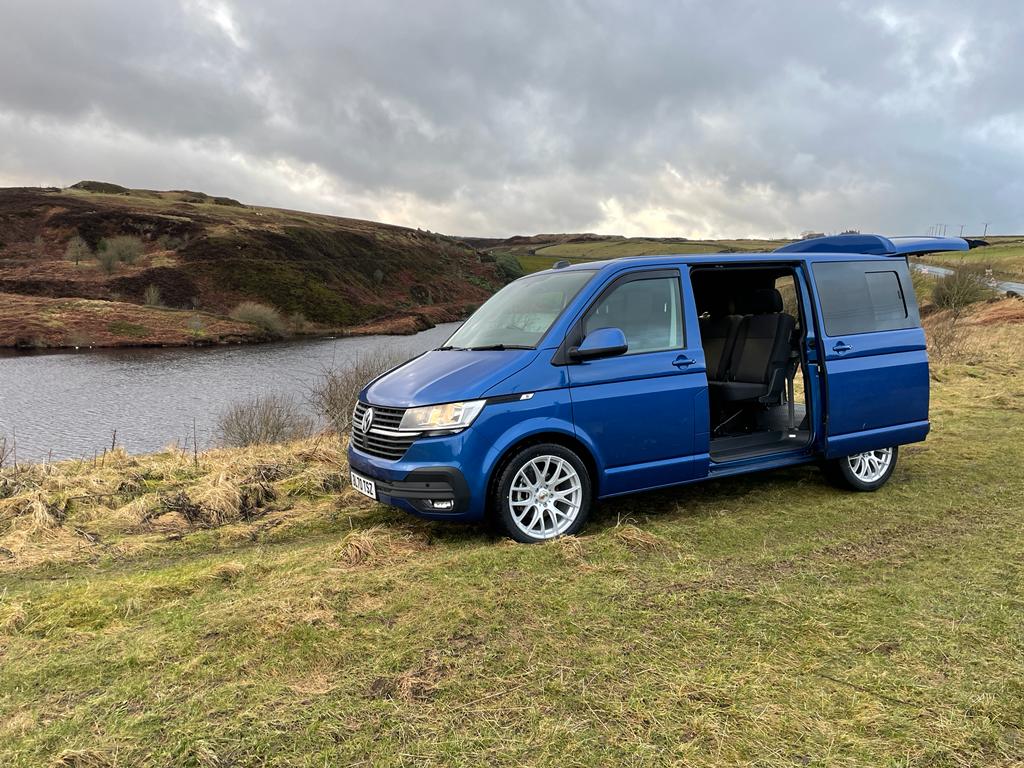 Window fitting is part of the daily routine in the Workshop, any window combination can be performed within the day. So drive your panel van in and drive home the same day in a window van.
We fit genuine VW windows that can be tinted to any percentage required.
We also fit SGI Glass that has the tint laminated within the glass, this is great because you can't damage the inner window.
Rubber seals will be fitted on all windows for a factory-fit look.
All bare metal cut edges are coated in etching primer.
Any window configuration is possible and we can advise on the best glass and layout. We always leave the van cleaner than when it arrives and we take extreme care over the vans by covering each side in protection before any work is undertaken.
Kombi Van Seating options
Safety is essential here at Juice.
The utmost care is taken when fitting seats. The vans are always fully protected before any work is carried out and our aim is to leave the van cleaner than when it arrived. We will show you a PowerPoint presentation upon arrival, explaining what we will do to your van to keep it as safe as possible and to meet standards. All seats come with MOT certificates and we are fully trained via BEBB to fit Crash Tested Camper Bed Systems.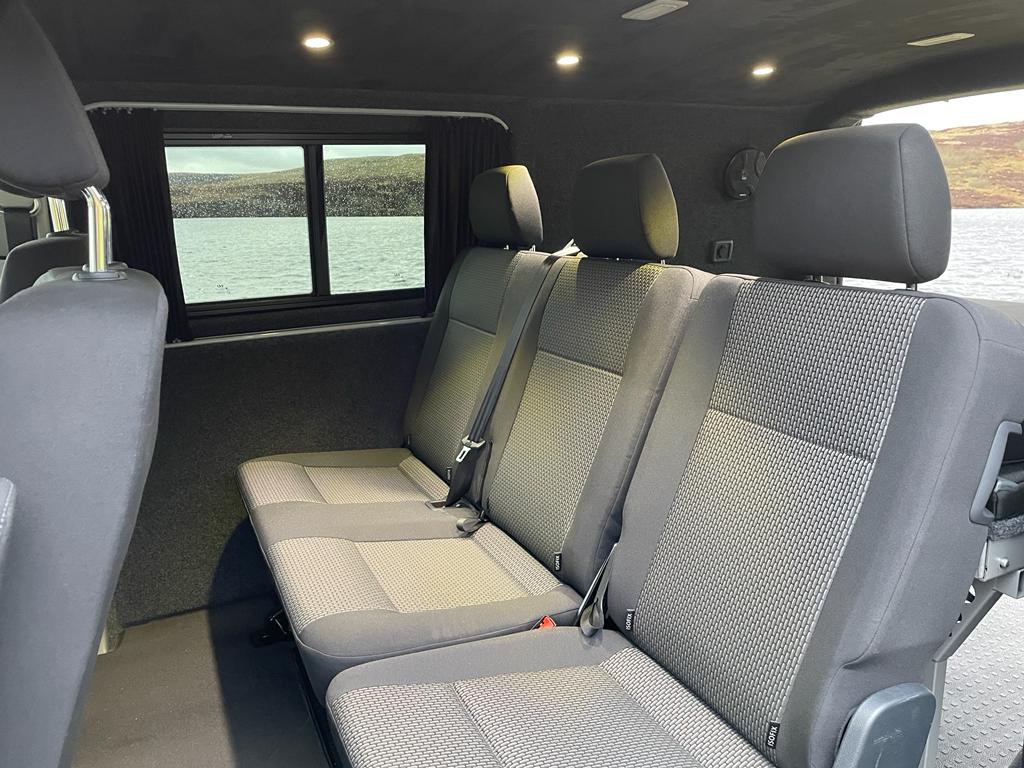 Check Out Our Blog
Read our blogs for case studies of vans and advice for your camper van